Gold Application Development
Gold Data Analytics
Gold Cloud Platform
Gold Cloud Productivity
Gold Enterprise Mobility Management
Silver Messaging
Silver Collaboration and Content
Silver Small and Midmarket Cloud Solutions
Certified Gold Partner for over 20 years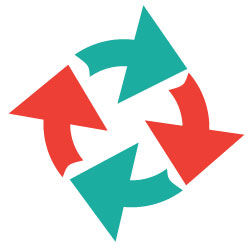 Communication & Collaboration
The Challenges
More and more of your employees and contractors are working remotely, but they still need to work closely in teams with employees in multiple offices.
Teaming tools abound; your company is probably using tools from multiple vendors, and few of them are integrated.
Working teams are constantly changing; supporting their collaboration needs is becoming an everyday requirement
Security threats are a daily occurrence and the sophistication of phishing attacks is constantly mounting.
Do any of these statements sound familiar to you?
If so you are hardly alone. These trends apply to businesses large and small as well as to the public sector. Fortunately, constant innovation continues to drive improvements in the tools available to deal with these challenges. These tools make today's information workers more productive than ever.
Every day at B2B we help our customers navigate these challenges. Our core capability is in guiding you through the implementation of these state-of-the-art tools.
Your roadmap to employee productivity – Office 365
When it comes to communication and collaboration Microsoft Office 365 is without peer. The Office 365 suite of cloud-based productivity tools is the most complete collection of collaboration and communication technologies on the market. Microsoft is committed to staying the leader in this field and continues to invest on a huge scale to remain in the lead.
Exchange
Microsoft Exchange has been the de facto corporate standard for businesses large and small for almost two decades for good reason – scalable, secure and state-of-the-art. With the release of Exchange Online and Office 365 in 2011 Microsoft cemented its leadership position by making Exchange available in a subscription Software-as-a-Service model.
SharePoint
SharePoint took the world of document management, corporate intranets and enterprise content management by storm when it was first released. At the time, it reached $1 billion in annual sales faster than any previous Microsoft business product.
SharePoint has continued to evolve since that time and the online version is now an integral part of the Office 365 suite.
Teams
Teams is Microsoft's most recent addition to the Office 365 suite. It combines in one place all the tools today's information worker needs to collaborate with teammates on projects. You can work on documents (Word), presentations (PowerPoint), spreadsheets (Excel), and video (Skype) while connected in real time with your team via chat or voice. The future of work is here to today.
Within a year after its introduction, Teams took the leadership position in workplace collaboration for large businesses. With Microsoft's commitment it will only get better.
OneDrive
While SharePoint and Teams provide the shared workplaces for document collaboration and communication, OneDrive provides a massive file storage capability for individual users. With one-terabyte of cloud-based storage your users can access all their personal and shared files from anywhere. No need to worry about backing up data on endpoint devices or creating network folders for backup or sharing. OneDrive can help protect your files, allowing administrators to set security policies to keep this information safe.
Skype for Business
Skype for Business is the industrial strength version of the popular chat and web-based voice and video calling tool used by millions. In addition to one-to-one chat, voice and video calling, SfB is a powerful online meeting tool. With capacity for meetings with up to 250 people it includes meeting scheduling through Outlook, desktop sharing, meeting recording and instant messaging.
Power BI
Power BI is Microsoft's award-winning suite of data analytics and visualization tools. Power BI reports and dashboards provide a rea-time 360-degree view of the key performance indicators for your business. You can access your data from anywhere – desktops, laptops and tablets, and mobile devices. The Gartner Group gave Power BI its highest ratings for 'Completeness of Vision' and 'Ability to Execute' and placed it in their "magic quadrant" among BI tools and vendors.
B2B's Power BI Power Up service, the latest in our Power Up series, will have you up and running with Power BI in one week. We'll create a working dashboard with a live connection to your data, and train you to use the tool yourself. Learn more here…
How can B2B help?
B2B Technologies is dedicated to providing our customers with the best consulting resources available on Microsoft's core technologies. We bring best practices learned over years of experience to every engagement.
Over 2 million users migrated to Office 365
Over 200 successful SharePoint implementations
Over 100 man-years of application development expertise
B2B can assist your company in its journey in a variety of ways. First, if your company qualifies, B2B can access Microsoft funding to help you pay for a proof-of-concept or pilot implementation of one or more of the Office 365 tools. B2B also offers a series of Power Ups, packaged services of pre-defined scope with a one to three-week duration, that are designed to get you up and running quickly. Lastly, we offer training courses that help ensure you are self-sufficient with these tools.
Teams Workshop
SharePoint User and Admin Training
Automating Business Processes with PowerApps and Flow