Gold Application Development
Gold Data Analytics
Gold Cloud Platform
Gold Cloud Productivity
Gold Enterprise Mobility Management
Silver Messaging
Silver Collaboration and Content
Silver Small and Midmarket Cloud Solutions
Certified Gold Partner for over 20 years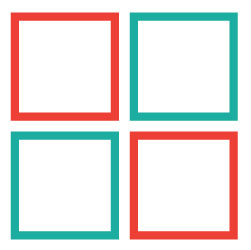 The Challenge
Extended support for Windows 7 ends on January 14, 2020
What is Windows 10?
Windows 10 is the latest Microsoft Operating system that combines productivity and security, is powered by the Microsoft Cloud, and is the de facto standard operating system in just about any corporate environment.
It features:
Intelligent Security
Windows 10 comes equipped with Windows Defender, powered by the Microsoft Cloud. Windows Defender is the built in Firewall, Antivirus, and more, receiving regular signature updates and that can be centrally managed.
Simplified Updates
Lifecycle feature and maintenance updates have now been streamlined in the new Windows 10 update experience. Control build releases to your population through central management in Active Directory or Intune!
Flexible Management
Manage Windows 10 easily with cloud platforms such as Azure Active Directory and Microsoft Intune. Utilize a single pane of glass for your entire Windows 10 fleet through OMS and Power BI
Enhanced Productivity
Windows 10 includes productivity features such as Virtual Desktops and better memory management for running many applications simultaneously. Windows 10 also includes a personal digital assistant: Cortana, who lets you resume your work from any device, right where you left off.
Introducing Microsoft 365
A holistic, complete approach to Windows 10, Office 365, and Enterprise Mobility + Security that enables secure collaboration from any device, anywhere.
How can B2B help?
B2B Technologies has assisted many customers set up and upgrade their environment to Windows 10 using many different methods. Depending on your current environment, we can assist in pushing out windows 10 and upgrading your existing systems with low touch deployments, even if you do not have System Center Configuration Manager.
B2B Tech has delivered many flexible light-touch solutions, aligning with our customers capabilities while meeting their lifecycle objectives:
AutoPilot Factory configurations
Legacy System enrollment in AutoPilot
Windows Automated Installation (MDT / AIK)
Windows Deployment Services (WDS)
Remote PowerShell scripting
System Center Configuration Manager
Ask us about the many ways we can help you refresh your endpoints!