Gold Application Development
Gold Data Analytics
Gold Cloud Platform
Gold Cloud Productivity
Gold Enterprise Mobility Management
Silver Messaging
Silver Collaboration and Content
Silver Small and Midmarket Cloud Solutions
Certified Gold Partner for over 20 years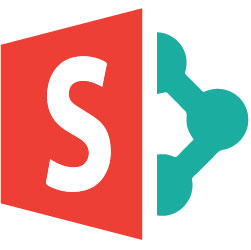 The Challenges
We need a central repository for all our company's documents and data that is accessible from anywhere and on any device.
We need our intranet's rollout to go without a hitch and with no downtime.
Our users need fast and effective training on our new intranet, before it goes live.
If you plan to implement a system wide collaboration tool like Microsoft SharePoint, you should look to the industry's leading experts to make sure your project is a success.  B2B Technologies is one of those experts.  We have been a Gold Certified Partner in Portals & Collaboration since our founding in 1998. We have every necessary skill to deliver a unified platform for your organization. In working with several clients, we have served as a liaison between IT and line of business units to translate the needs from one to the other and to maintain consistent quality throughout an implementation or upgrade project. With our vast knowledge in SharePoint, we have expanded to include cloud and hybrid implementations for those seeking innovative ways to reduce cost and maintain a robust portal system. Further, we have Microsoft Certified Trainers that can provide your power users with the most sought-after tips and tricks that can be spread throughout your user base to increase productivity and employee efficiency.
SharePoint Key Features
Give Employees the Best Productivity Experience
• Offer your employees a solution that uses the familiar Microsoft Office interface
• Cut down on training time while increasing adoption rate and productivity
• Give them access to the information they need to work efficiently and effectively
Lower Costs with a Unified Infrastructure
• Cut IT costs by consolidating your company intranet, extranet, and public website
• House all content under one, easy-to-use platform
• Freedom to choose on-premises, cloud or hybrid approach; allowing you to leverage any current IT investments
Designed to Fit Your Business Needs
• Utilize the out-of-the box applications and as a platform for customized solutions
• Give your organization the freedom to customize as much or as little of your SharePoint environment as you need
• Create solutions that work for your business and increase productivity and efficiency
How can B2B help?
At B2B Technologies, we can help with
• Upgrading from SharePoint 2007, 2010 or 2013
• Migration to SharePoint Online
• Migration from Google Sites and Google Drive
• Business Process Automation and Workflows
• Digital forms for desktop and mobile needs
• Employee Portal
• Vendor or Partner Extranets