Gold Application Development
Gold Data Analytics
Gold Cloud Platform
Gold Cloud Productivity
Gold Enterprise Mobility Management
Silver Messaging
Silver Collaboration and Content
Silver Small and Midmarket Cloud Solutions
Certified Gold Partner for over 20 years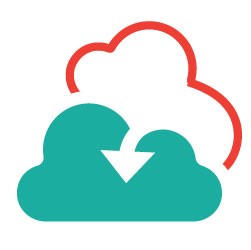 The Challenges
Our datacenter is always threatened because of natural disasters; what is the best way to keep my data safe

Somehow my data was corrupted when our server was hacked. Now what?

One of our software vendors introduced a bug when they updated their software, we need to roll back to a previous version
As an organization you need to figure out how you're going to keep your data safe, and apps/workloads running when planned and unplanned outages occur.
What is Azure Backup?
Azure backup provides a reliable, secure way to backup Windows and Linux workloads to locally-redundant or geo-redundant storage with unlimited data transfer at no additional cost. Backing up to the Azure cloud gets your backup data in a separate location from the protected workloads in case of a natural or regional disaster.
Azure backup comes in three primary deployment models:
Azure Backup (MARS) agent based
Azure Backup Server or System Center DPM
Azure IaaS VM Backup
The agent-based backups work for physical or virtual Windows OS machines and are controlled by the MARS agent installed on each machine.
Retention is configured in Daily, Weekly, Monthly, and Yearly retention policies up to a maximum of 9999 recovery points.
Files, folders, and system state can all be backed up with the agent.
The Azure Backup Server is similar to System Center DPM and can be used for application-aware snapshots as well as VMs, workloads, files, folders, and system state.
With Azure Backup Server, local backups are created in addition to cloud-based backups and can be used for quick recovery using data in the same location.
Azure backup can also be used with Infrastructure as a Service (IaaS) VMs in Azure itself. Backing up this way, individual files can be restored from numerous point-in-time snapshots stored in Azure, but entire virtual machines can also be re-created from backups and restored to point-in-time system and data state.
For systems located outside Azure, data transport into the Azure Recovery Services Vault (RSV) is not metered or billed. Data moving out of the RSV during a recovery operation also is not billed. Data can be imported to Azure via physical disks shipped to Microsoft datacenters to pre-seed backup data, but there is an additional fee for this service.
How can B2B help?
B2B Technologies can help you evaluate your environment and help design a solution that fits your data requirements and the way you work.