Gold Application Development
Gold Data Analytics
Gold Cloud Platform
Gold Cloud Productivity
Gold Enterprise Mobility Management
Silver Messaging
Silver Collaboration and Content
Silver Small and Midmarket Cloud Solutions
Certified Gold Partner for over 20 years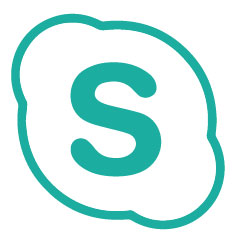 The Challenges
My team needs a reliable communications and collaboration tool. 
My team needs to be able to attend meetings from anywhere. 
We need a conference and video chat solution. 
We need to enable one platform for meetings, chat and voice.
What is Skype for Business?
Skype is at the heart of Microsoft's modern communications strategy., enabling one platform for meeting and video.
Pillars to Skype strategy
Creating a complete meeting solution including Cloud PBX as part of the Modern Voice Initiative. 
Enabling a consistent Skype experience across most devices through creating and making available core native applications for industry leading devices operating systems. 
Building solutions that empower Microsoft to fulfill customer requirements for procuring and configuring phone numbers and integration with legacy phone systems which creates an environment where hybrid solutions, legacy on-premises and cloud solutions can work together.  
Key Values within work better and work easier
Cloud hosted meetings allow for both in person and remote attendance enabling everyone to attend regardless of where they work.  Traditional Skype meetings are limited to 250 users, but with Skype Broadcast you can reach up to 10,000 users at one time.  The big difference is that broadcast meetings are more of a webcast vs team meeting format.  Attendees can use any mobile device they need to attend Skype meetings and can either dial in or be conferenced in through PSTN Conferencing. Skype for business also includes the co-create feature which brings Office applications into a Skype meeting, so attendees can co-author and collaborate on that document in real-time.
Both Skype meeting broadcast and PSTN Dial-in conferencing are available worldwide
.  
Microsoft continues to invest in Skype for Business as the meeting and voice solution of the future, bringing down cost and continually adding new capabilities and richer experiences.    
How can B2B help?
At B2B Technologies, we can
Review your current environment to determine how best to implement Skype for Business in your organization.

 

Plan for and facilitate the implementation of Skype for Business in your organization.

 

Extend Skype for Business, via custom development, to fit your specific organization's needs.