Gold Application Development
Gold Data Analytics
Gold Cloud Platform
Gold Cloud Productivity
Gold Enterprise Mobility Management
Silver Messaging
Silver Collaboration and Content
Silver Small and Midmarket Cloud Solutions
Certified Gold Partner for over 20 years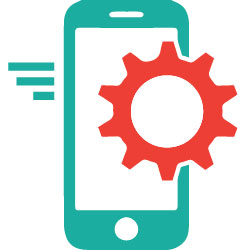 Enterprise Mobility Suite
The Challenges
The call for a mobile workforce is getting stronger with each passing quarter
Employees need the autonomy to work from home, on the road, or from space without our data ending up in the wrong hands
What is Enterprise Mobility Suite?
Enterprise Mobility Suite is the solution to keep HR, Finance, Sales and Operations data within the employees that need it and nowhere else. Let us be the solution you need to help your IT team free your workforce to use mobile devices securely.
Multi-device workplaces create new challenges for IT​

​

Today's workplace

trends:

​

​​

Obstacles for IT:

​

​ ​

66%​​

​Nearly two-thirds of employees use personal devices for work purposes.

​

​

Loss of device control:

 

Multiple devices and platforms, both personal and corporate-owned, challenge IT's jurisdiction over access, apps and assets. IT is still expected to provide peak- performance and consistent services across all devices.

​

​

70%

​

of mobile employees are unhappy with the mobility capabilities they receive.

​

Connection confusion: 

Employees working outside the 

office connect to the corporate network in a variety of ways, from any number of locations—not all of which are secure.  

IT must manage connection permissions to data, while




navigating different devices and access information.​

​

20%

​of enterprise BYOD programs will fail due to enterprise deployment of mobile device management measures that are too restrictive. 

Gartner, "Predicts 2014: mobile
and wireless" by Ken Dulaney, 

November 8, 2014.

​

Increased security risk:

 

More devices create more risk: often devices used to access corporate data and resources are employee-owned and are used off premises.

 

IT must maintain security with less control over device and networking.

​

​

Multiple user identities:

 

A single employee may use a range of devices, often creating multiple sign-ons or user identities to grant access to corporate networks, data and resources, increasing the management and security strains on IT.
How can B2B help?
B2B Technologies can help you evaluate your environment and help design a solution that fits your data requirements and the way you work.